Tech
Top 3 Bass Bluetooth Speakers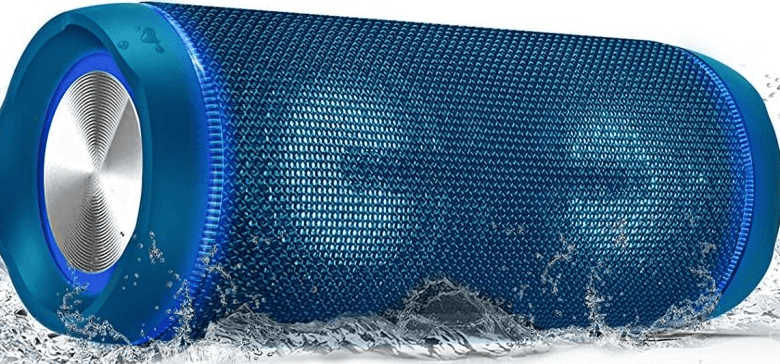 There are plenty of options if you're looking for a wireless speaker with great bass. Just be sure to narrow your search down to your top priorities. For example, if you want something waterproof that clips onto your backpack, look for a boombox-style speaker. Or if you're a party-goer, you might want a model that delivers plenty of thumps. Here we will tell you the best bass bluetooth speaker.
Motion Boom Plus
The Motion Boom Plus is a compact, portable Bluetooth speaker that delivers powerful bass thanks to its two 3.5-inch woofers and two 1-inch tweeters. It's also IP67 waterproof and dust-proof, making it ideal for outdoor or pool use.
It features a 13,400mAh battery that should deliver 20 hours of playback. It also has a USB-A port to convert it into a power bank and a 3.5mm audio-in jack for wired playback from devices that don't support Bluetooth.
Underneath the handle, you'll find six buttons that govern basic actions like playing or pausing music, adjusting volume, and engaging the BassUp technology. They're all illuminated, so they're easier to use in low lighting.
Motion+
Soundcore's Motion+ bass Bluetooth speaker is an excellent choice for those who want to experience top-quality sound in an affordable speaker. It's waterproof and has many extra features, including aptX and DSP, for enhanced audio quality.
It also offers 12 hours of playtime and is designed to deliver stunning Hi-Res Audio. It's equipped with two ultra high-frequency tweeters, neodymium woofers, and passive radiators to fill your room with rich bass.
The BassUp technology adjusts and enhances bass in real time for a more immersive experience. You can use the EQ presets in the app to customize the sound.
Motion Boom
The Motion Boom is a portable speaker from Soundcore that has an impressive amount of features at an affordable price. It has a great bass that doesn't drown out the mids or highs and delivers plenty of power, even at low volume levels.
The speakers are a good size, with dual 3.5-inch woofers and 1-inch tweeters that produce 80 watts of audio output. It is IP67 waterproof and dust-proof, Bluetooth 5.3 enabled, and has an auxiliary port.
It is rated to last twenty hours at moderate volume levels. It's a good figure for a portable speaker, and it's even more impressive when you consider that it can double as a power bank using the PowerIQ charge-out specifications.
Cost of bass Bluetooth speaker
The best bass Bluetooth speakers offer a rich audio experience in an extremely portable design. They have added features such as built-in microphones, amplifiers, and subwoofers, which are great for music lovers who like to take their audio with them on the go.
For example, a powerful little speaker offers plenty of bang for your buck. Featuring a surprisingly powerful sound quality for its size, it's also one of the most durable Bluetooth speakers we've tested.
Despite their size, many of these mini speakers can produce a different quality or power than some of the more expensive models in this category. For a more affordable option, check out the Soundcore Motion+, which offers a similar, if not better sound performance and an impressive battery life for the price.
Final Words
Overall, we found the three best bass bluetooth speakers are the Motion boom plus, Motion+, and Motion Boom. They all have great sound quality, portability, and durability, making them perfect for any occasion.