Tech
How to Create a Logo Online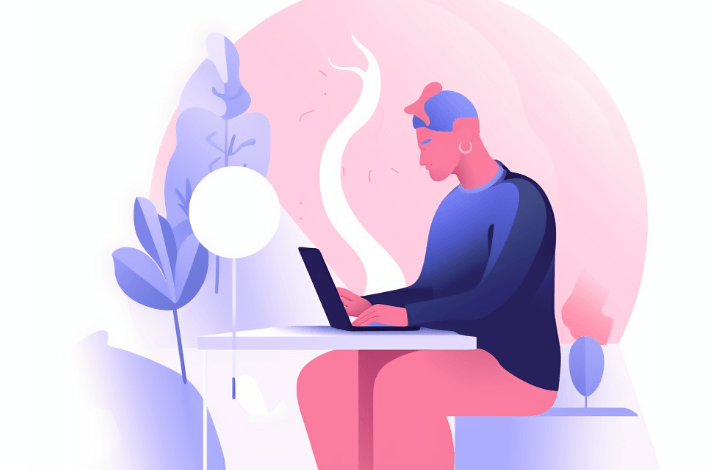 Creating a logo is an essential part of building a brand for any business. A logo is the face of a company, and it's the first thing that people notice about a brand. A well-designed logo can help your business stand out from its competitors and communicate the brand's message effectively. In today's digital world, creating a logo online has become easier than ever before. In this article, we will provide you with a step-by-step guide on how to create a logo online.
Step 1: Define Your Brand
Before you start creating a logo, you need to define your brand. You should have a clear idea of what your brand represents, what kind of values it embodies, and who your target audience is. This information will help you create a logo that accurately reflects your brand's identity.
Step 2: Choose a Logo Maker
There are many online logo makers available, and each one offers different features and tools to create a logo. Some of the most popular logo makers include Canva, Wix Logo Maker, Logo Maker, and Tailor Brands. You can choose any of these logo makers or any other that suits your needs.
Step 3: Choose a Logo Type
Once you have selected your logo maker, you need to choose the type of logo you want to create. There are three main types of logos: wordmark, lettermark, and pictorial mark. Wordmark logos consist of the company name written in a unique font, while lettermark logos consist of the initials of the company name. Pictorial mark logos consist of a graphical representation of the company, such as a symbol or icon.
Step 4: Choose Colors and Fonts
Colors and fonts play a crucial role in creating a logo. You should choose colors and fonts that are consistent with your brand's identity. The colors you choose should reflect your brand's values and personality. For example, blue represents trust and professionalism, while yellow represents optimism and energy. Similarly, the font you choose should be easy to read and reflect your brand's tone.
Step 5: Add Images and Symbols
Once you have chosen your colors and fonts, you can start adding images and symbols to your logo. You can either select from the pre-designed images and symbols or upload your own. Make sure that the images and symbols you choose are relevant to your brand and reflect your brand's values.
Step 6: Customize Your Logo
Most online logo makers allow you to customize your logo further. You can adjust the size, position, and orientation of the text and images. You can also add effects such as shadows and gradients to make your logo stand out.
Step 7: Download Your Logo
Once you are satisfied with your logo, you can download it in various formats such as JPEG, PNG, and SVG. You can use this logo on your website, social media, business cards, and other marketing materials.
Conclusion
Creating a logo online is a simple and cost-effective way to create a professional-looking logo for your business. By following the steps outlined in this article, you can create a logo that accurately reflects your brand's identity. Remember to keep your brand's values and personality in mind when designing your logo, and choose colors and fonts that are consistent with your brand's image. With these tips, you can create a logo that sets your brand apart from the competition and helps your business succeed.