Travel
Is a Camper Right for Your Next Adventure?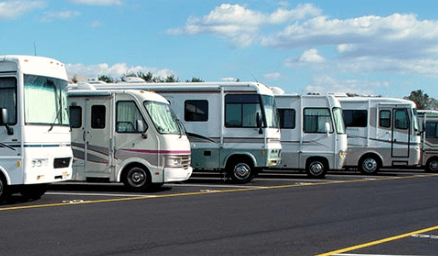 Campers, also known as Recreational Vehicles (RVs), have become popular for travelers seeking a comfortable and convenient way to explore the great outdoors. Whether you're planning a weekend getaway, a cross-country road trip, or switching to a full-time RV lifestyle, there's a camper for you. However, with so many different RVs available, it can take time to determine which is best for your next adventure. This article will discuss the different types of RVs, how to buy a camper, the various RV financing options available, and some tips for people taking their campers on the road.
Different Types of RVs
There are several types of RVs, including motorhomes, travel trailers, fifth wheels, toy haulers, and pop-up campers. Each type of RV offers unique benefits and drawbacks; the right choice will depend on your individual needs and preferences. If you're not sure where to begin, you can visit Camping World for a detailed overview of the different types of RVs. The experts at Camping World can help you find the right RV for your next adventure and help ensure you're ready to take it on the road.
Motorhomes
Motorhomes are the most popular type of RV and come in various sizes and styles. They are self-contained units that combine a living area, sleeping quarters, and kitchen facilities in one vehicle. Motorhomes can range from compact Class B models to luxurious Class A models, with Class C models falling somewhere in between. Camping World offers a variety of new and used motorhomes with a range of features and amenities to support families traveling or individuals living full-time on the road.
Travel Trailers
Travel trailers are the most versatile type of RV and can be hitched to various vehicles, including SUVs, trucks, and cars. They come in multiple sizes, from small teardrop trailers to large park models. Travel trailers can be a cost-effective option for those who already own a vehicle that can tow the trailer. You can use Camping World's convenient tow guide to determine if your vehicle can tow the travel trailer of your choice.
Fifth Wheels
Fifth wheels resemble travel trailers but have a special hitch mounted in the bed of a pickup truck. This RV type offers a more stable towing experience and provides additional living space and storage. Camping World offers fuel-efficient fifth wheel models with lightweight designs that do not sacrifice comfort or features. The Camping World RV experts also ensure you understand the ins and outs of hitching your fifth wheel before leaving the dealership for easy setup.
Toy Haulers
Toy haulers are a type of RV designed for outdoor enthusiasts who want to bring their toys along for the ride, such as motorcycles, ATVs, or kayaks. These RVs have a built-in garage area with a ramp and living quarters in the same unit.
Pop-up Campers
Pop-up campers are a type of collapsible RV that can be set up quickly and easily. They are an excellent option for those who want to enjoy the camping experience without the hassle of a traditional tent. Camping World offers a variety of pop-up campers, including the original pop-up camper brand, Coleman.
RV Financing Options
If you're considering buying a camper, several camper financing options are available to help make the purchase more affordable. You can finance the camper through a bank, credit union, or other financial institution or opt for an RV loan from a specialty lender. RV loans typically have lower interest rates and longer repayment terms than traditional auto loans, making them a more affordable option for many buyers. When you purchase an RV through Camping World, they leverage their preferred dealer status with manufacturers and lenders to get you favorable and competitive financing options.
When financing a camper, it's essential to consider the total cost of ownership, including the purchase price, financing costs, insurance, maintenance, and other expenses. Be sure to shop around for the best financing options and compare the costs and terms of different lenders before deciding.
Tips for Taking Your Camper on the Road
Taking your camper on the road can be an exciting and rewarding experience, but it can also be challenging if you're not prepared. Here are some tips to help you make the most of your camper trip:
Plan your route: Before you hit the road, be sure to plan your route and make reservations at campgrounds or RV parks along the way. If you're trying to live full-time in your RV, be sure your state allows for long-term RV parking.
Check your equipment: Make sure your camper is in good working order before you leave, and check the tires, brakes, and lights to ensure everything is functioning correctly. When you buy a new or used RV from Camping World, you can access their nationwide service stations offering same-day essential services, RV maintenance, and upgrades at over 150 locations.
Pack wisely: Pack only what you need and be mindful of your camper's weight and space limitations. Be sure to consider the towing capacity of your vehicle before selecting your RV. You can use Camping World's tow guide to determine which models your truck can tow.
Be prepared for emergencies: Pack a basic first-aid kit, a map, and a GPS or other navigation device, and be familiar with the local emergency services and hospitals.
Respect the rules: Be mindful of the rules and regulations of the campgrounds and RV parks you visit, and be respectful of other campers and the environment.
A camper can be an excellent choice for your next adventure, offering the flexibility and convenience of a home away from home. With so many different RVs available, choosing the one that best meets your needs and budget is important. When financing your camper, compare the costs and terms of different lenders, and be prepared for your trip by planning and packing wisely. This year, take your home on the road with a new or used camper. Happy travels!